News
To stay up to date with breaking stories for Pantomime Productions,
subscribe to our newsletter
, follow us on social media, or visit our news page regularly to see what's coming up.
Now taking group bookings for Alice In Wonderland for the July School Holidays
Now taking group bookings for Sleeping Beauty for the September/October School Holidays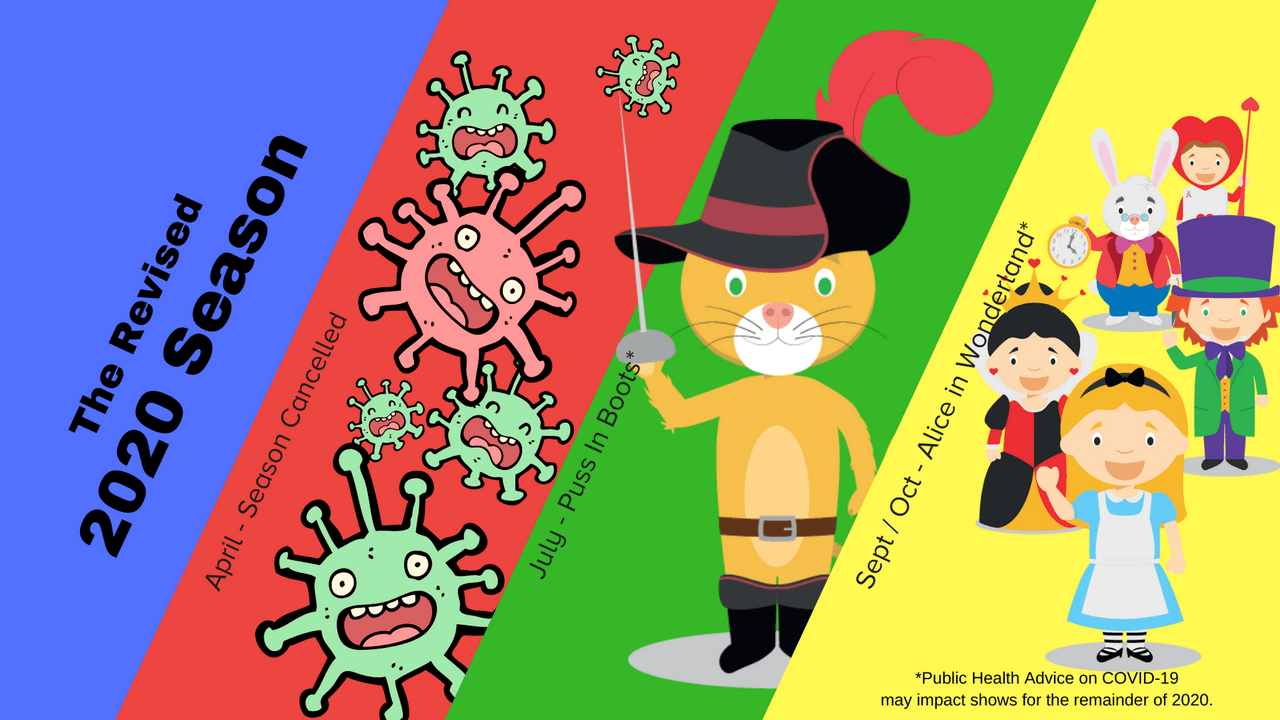 Put our exciting line up of entertaining pantomimes for the rest of 2020 in your calendar now!
July 2020 - Puss in Boots
September/October 2020 - Alice in Wonderland
To help resolve all the confusion surrounding the original Tivoli Theatre Pantos there are now 2 children's Pantomine companies that have come out of the Tivoli Theatre.
We are now Pantomime Productions and we are putting on Terry and Carole Ann Pantomimes that they have been doing for over 40 years and 5 years at St Johns Church in Malvern - including fairy bread at interval!
Clinton and Alta, who had worked with us for many years, are putting on their own original children's pantomimes through Wonderland Theatre at the Pheonix Theatre in Elwood.
Isn't it exciting it that we now have so much children's theatre choice.
We thank you all for your time, patience and most of all loyalty. Any questions please contact us.